The Annual Action Plan 2022 workshop was held on 17 January 2022 at 10:30 am at Jabarang Training and Resource Center by Zabarang and Khagrachhari District Health Rights Forum in collaboration with Bangladesh Health Watch. Dr. Nupur Kanti Das, Civil Surgeon, Khagrachhari Hill District was present as the Chief Guest under the chairmanship of Sadhan Kumar Chakma, President of Khagrachhari District Health Rights Forum.
Dr. Ripon Bappi Chakma, Residential Medical Officer (RMO) of Khagrachhari Adhunik Zila Sadar Hospital, Dr. Dhanistha Chakma, Upazila Health and Family Planning Officer of Mahalchhari Upazila Health Complex, BHW representative Rajesh Adhikari and Shashanka Baran Roy attended among others.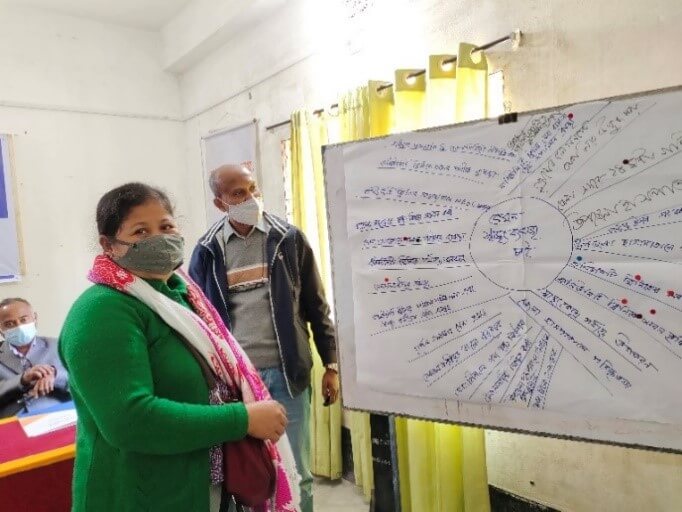 The workshop was conducted by Md. Shahadat Hossain Kayes, Youth and Organizing Secretary, District Health Rights Forum. He said that it is the responsibility and duty of all to ensure health protection. We will be aware of our health and let others know. For that, first we have to organize ward meetings and seminars on health issues at the community level.
The following priorities have been identified through the workshop which the District Health Rights Forum will take various initiatives to address by 2022.
To develop the infrastructure of community clinics and improve the quality of services.
Increase manpower in community clinics and training of steering committee leaders
To arrange all pathology examinations in the district hospital
Ensuring good use and goodwill of the service provider.