Initiatives by DHRF Members at Netrokona, Mymensingh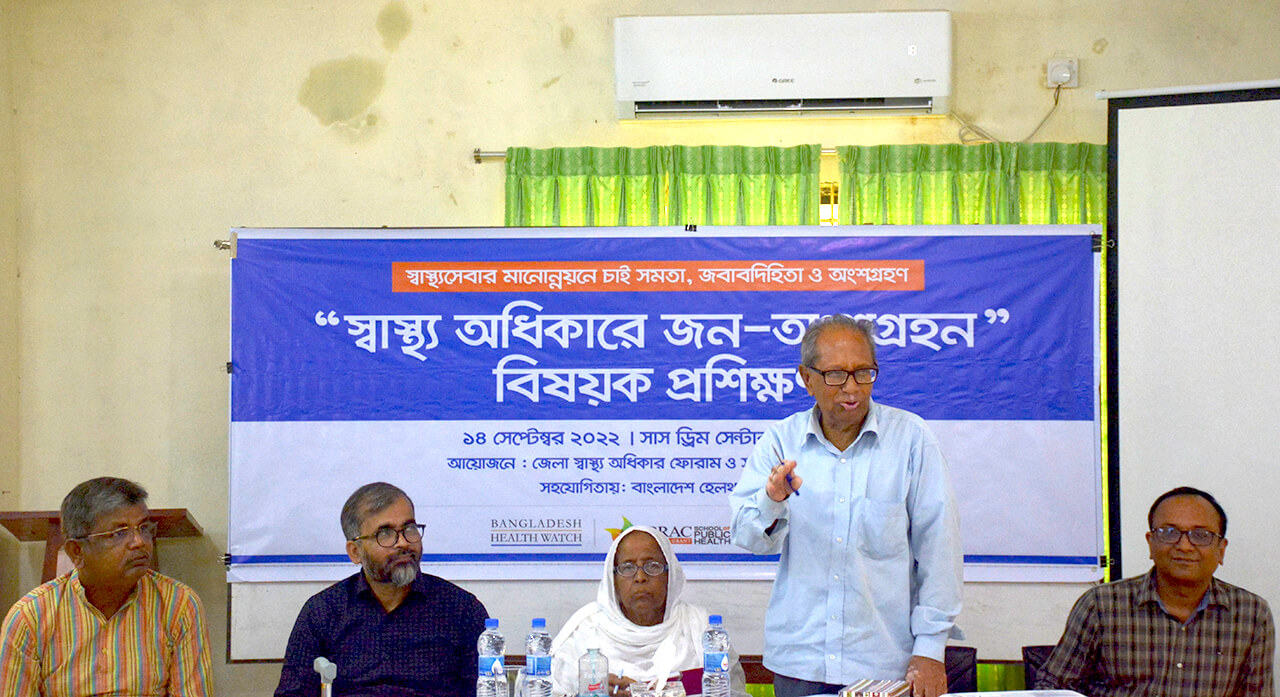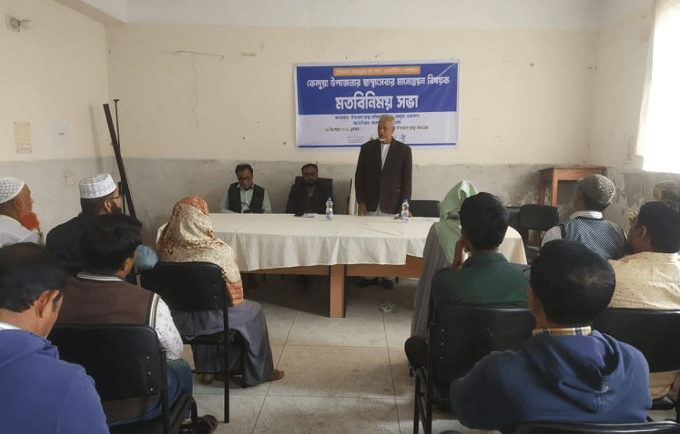 With the mandate of "Making Bangladesh's Healthcare Systems More Responsive and Participatory" with the financial and technical support of Bangladesh Health Watch, Upazila Health Rights Forum Netrokona has organized a distinguish coordination meeting on 21st December 2022 in Kendua Upazila Hospital Hall Room. Where besides Upazila health rights forum's members...
Read More Consultation meeting with health authorities at the Upazila Health Complex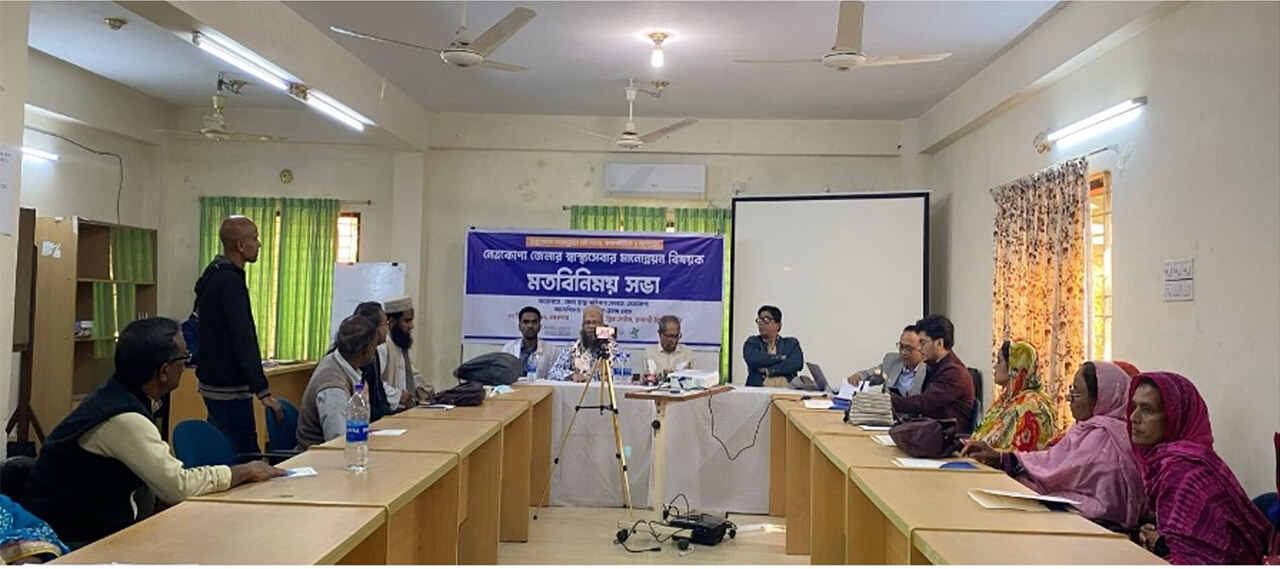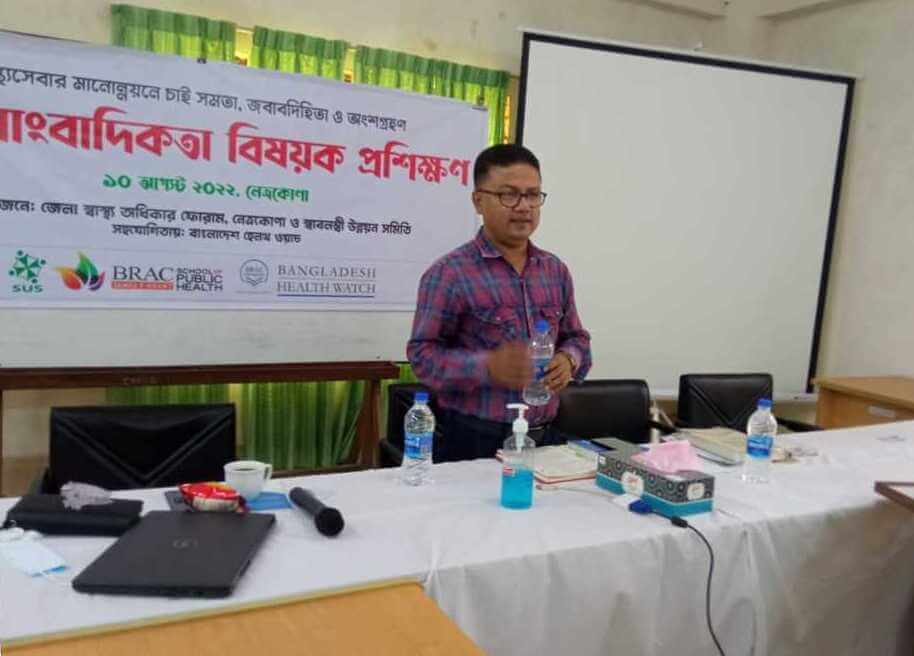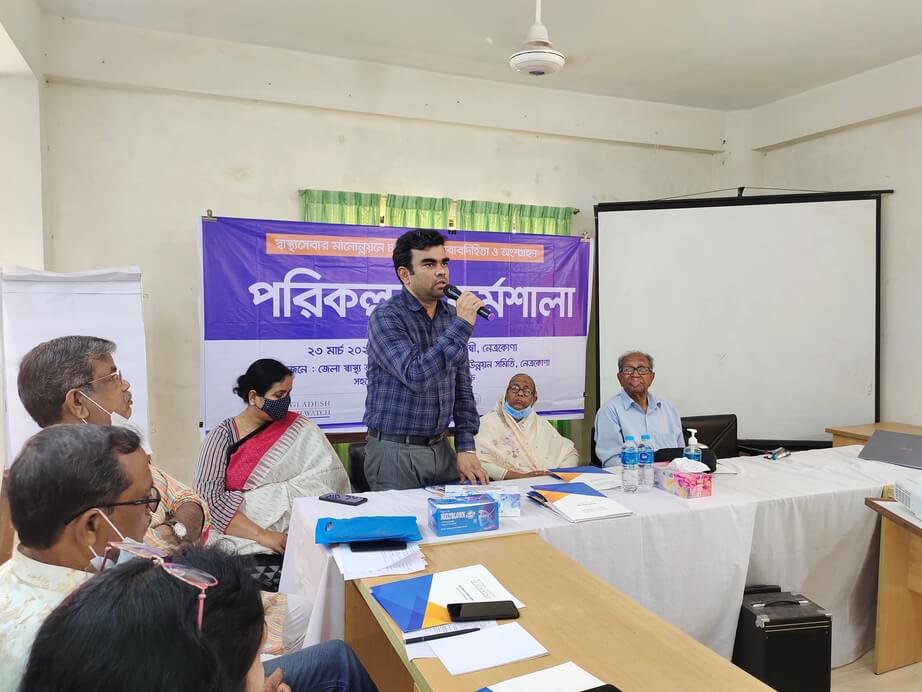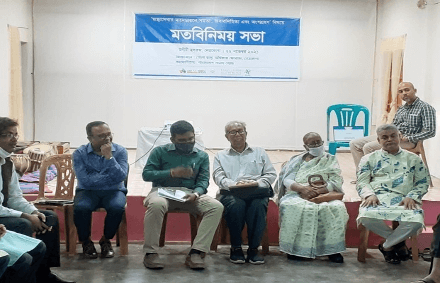 On 22nd November 2021, a meeting with local CSO has been organized. representatives from different NGOs like: BRAC, SHERA, BNPS, Red crescent, social and cultural groups representatives like: Shotodal, Mitali and Udici have participated. Deputy Civil Surgeon also participated along with other health representatives. In open discussion session some issues...
Read More Networking ngos and cso meeting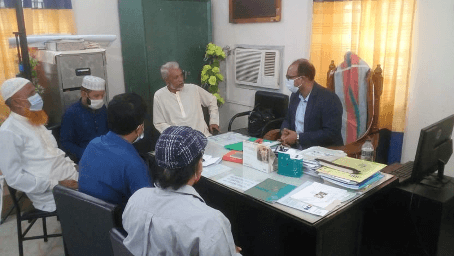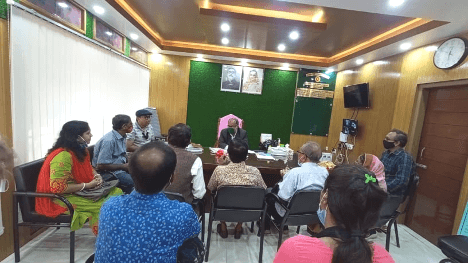 The district hospital Netrokona there are 45% post is still vacant. Only Kendua and Kalmakanda upazila have the facility of cesarean section out of 10 upazilas. There is no ENT and Eye specialist in district hospital. The district hospital has 100 bed capacities but it has to provide service to...
Read More Meeting with Civil Surgeon Netrokona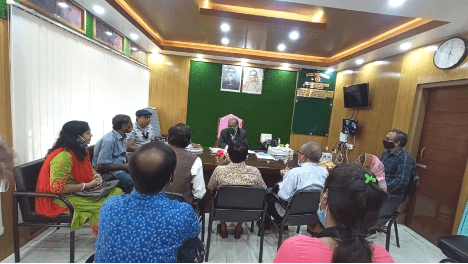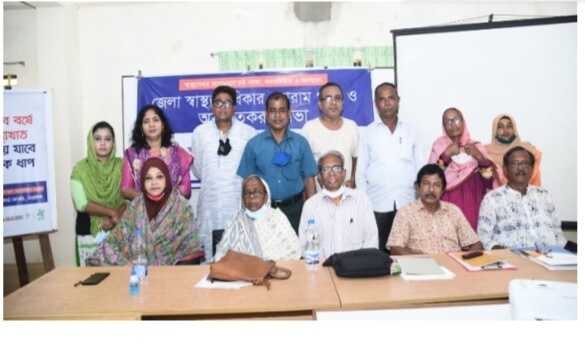 District Health Rights Forum and District Health Rights Youth Forum meeting was held on 27 September 2021 at SUS Dream Center in Netrokona. The meeting was chaired by Prof Matindra Sarker, and attended by dignitaries of the district, civil society, and youth leaders. As a representative of the Bangladesh Health...
Read More District Health Rights Forum formation and Orientation meeting held
Sabalamby Unnayan Smaity (SUS)
Executive Director
Name: Ms. Begum Rokeya
Phone: 01713036730
Email: begumrokeyasus@yahoo.com
Address: Shibganj Road, Netrakona-2400
DHRF Members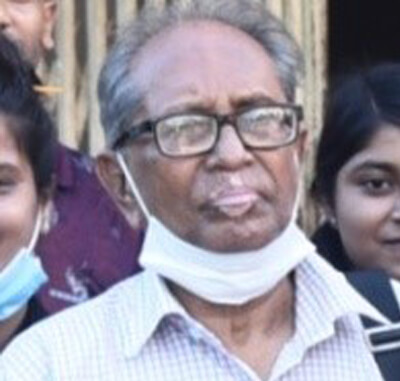 Professor Matindra Sarker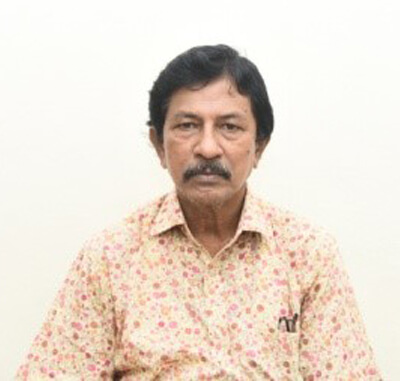 Mojammel Haque Bacchu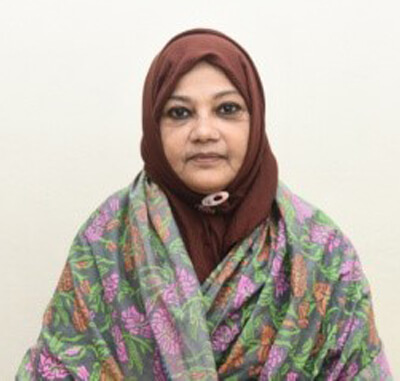 Taheja Begum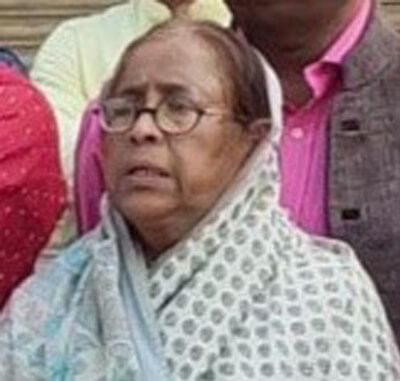 Begum Rokeya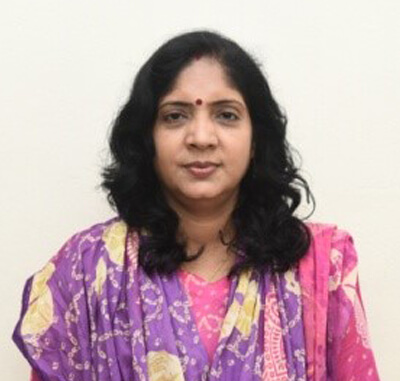 Shilpi Vottacharjo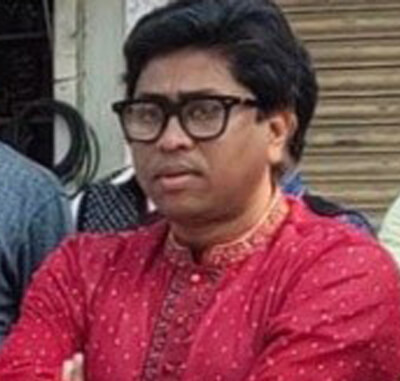 Saifullah Emran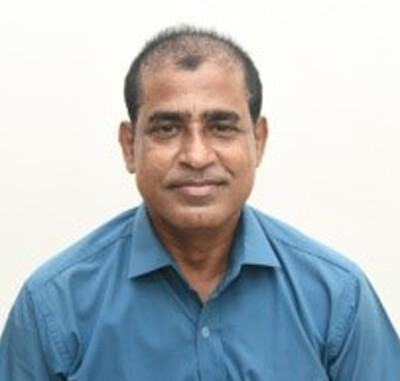 Ohidur Rahman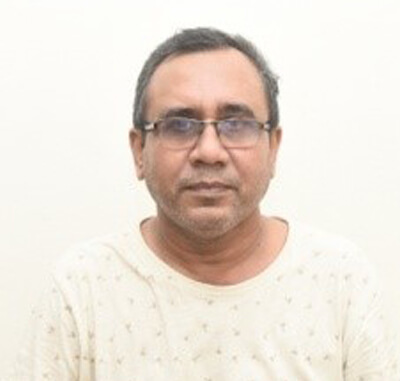 M Mokhlesur Rahman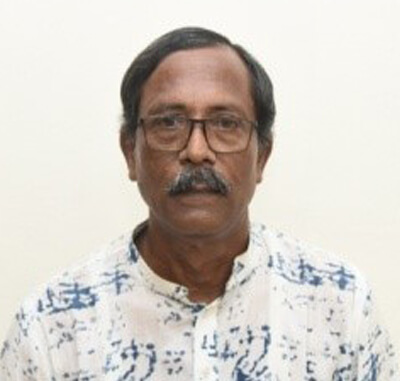 Mostafijur Rahman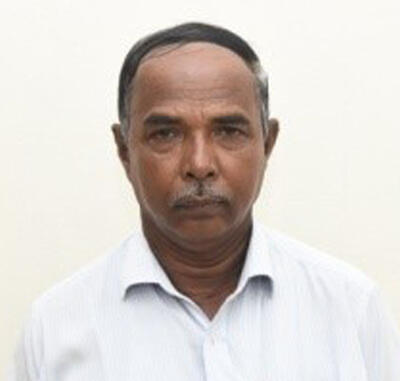 Abdul Hi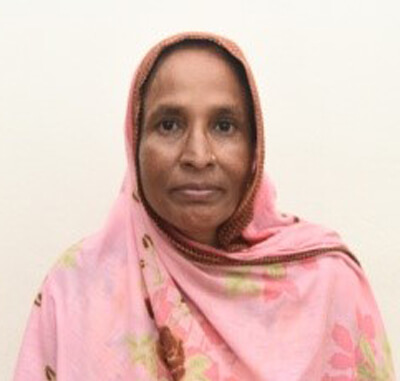 Sufia Begum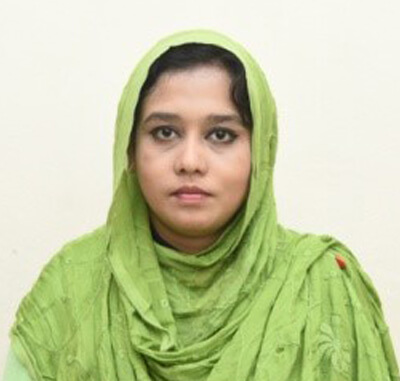 Advocate Kazi Kishoar Shimmi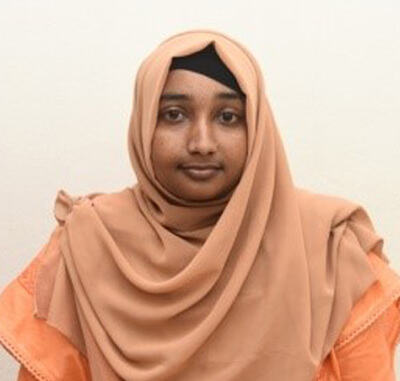 Ripa Akter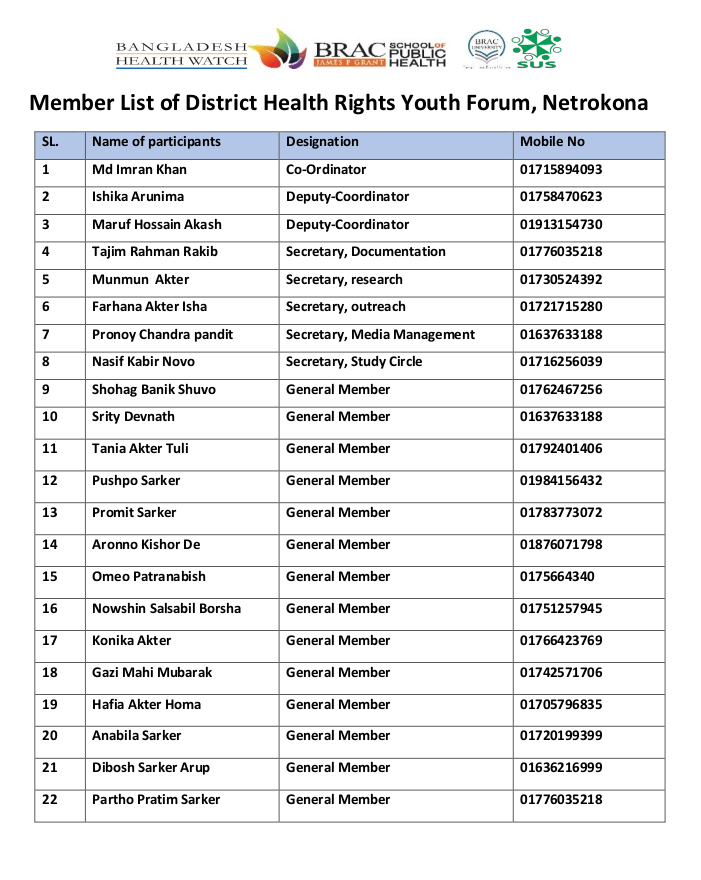 Health Service Center
Area
Institution
District
Netrokona
General Hospital
Upazilla
Kendua
Upazila Health Complex
Union
Kandiura

Bezgati Community Clinic, Kandiura Union
Dighalkursha Community Clinic, Kandiura Union