Barguna District Health Rights Forum arranged an opinion sharing meeting with District Commissioner of Barguna at DC Office Conference room on 13th October 2021. DC of Barguna Md. Habibur Rahman, Members of DHRF and JAGO NARI staffs were present at the meeting. The objectives of the meeting were to introduce DHRF and their proposed activities regarding health issues with DC.
DC Barguna attended the meeting as chief guest, and it was chaired by the President of the Health Rights Forum Md. Hasanur Rahman. General Secretary of District Health Rights Forum Hosne Ara Hasi, Vice-President Md. Moniruzzaman, Executive Member Sohail Hafeez, Health Institution Secretary Pooja Haldar Bithi and others forum members participated in the open discussion.
During the meeting, doctors and other staff shortage of Barguna General Hospital, construction of a floating hospital in Barguna, recruitment of manpower in district 250 bed hospital and Taltoli Upazila Health Complex were discussed.
The idea of 24/7 open Pharmacy in the Barguna Sadar hospital was appreciated by the DC and he proposed that pharmacy's contact number could be circulated publicly that would provide support in emergency. DHRF has decided to work for a clean and healthy Barguna General Hospital and sit for a discussion meeting about overall situation of Health Service of Barguna General Hospital.
The present Human Resource shortage in Barguna General Hospital (till 13.10.2021) is as follows: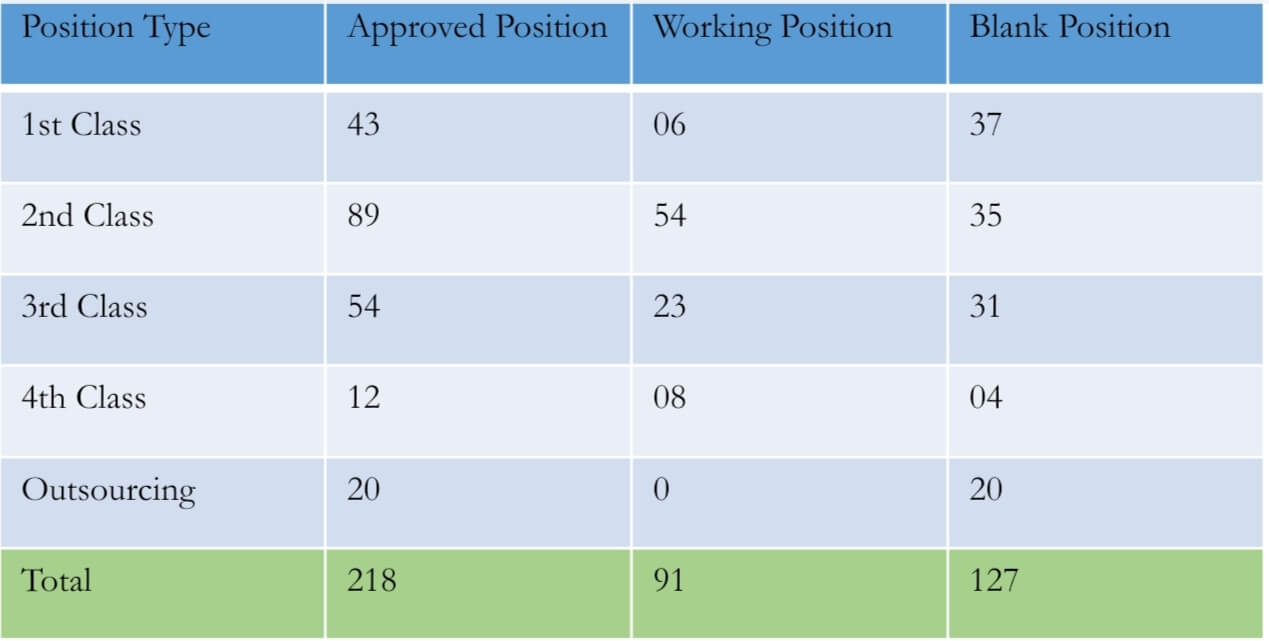 The DHRF selected 6 no Burirchar Union of Barguna Sadar Upazila as their working area where forums would work for ensuring quality health services of two Community Clinics.